HR
Covering our global HR activities for all international offices as well as Retail and Outlet channels, our HR team is divided in HR Operations, Advisors, Recruitment, and Payroll.
LEGAL
Our in-house legal team consists of lawyers, paralegals and brand protection coordinators, working to enhance and protect the business and brands on a daily basis in order to support all our global companies.
FACILITIES
A devoted Facilities team upkeeps our HQ in Amsterdam. Ensuring all primary processes support our business, as well as creating a comfortable working environment for our employees, the team consists of hostesses, a travel desk, our own RAW cuisine canteen, as well as logistics support.
LICENSING
The Licensing department is responsible for the brand's creative conceptual environment within our licensing operations. Working collaboratively with fellow creative hubs within G-Star, the team strives to work with inspiring partners who share our design DNA. Having launched our first eyewear collection in 2014, G-Star has since created projects with Prouvé, Leica, Range Rover, and Cannondale.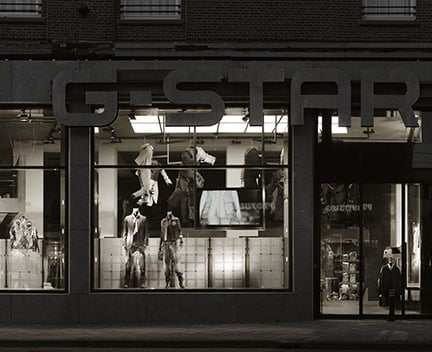 We currently have
0
vacant positions in
Business Support