The finance department consists of a team of highly professional finance specialists that work in various fields of Finance. The team is responsible for keeping track of the financial performance of the company, ensuring the company is compliant with laws & regulations and seeking opportunities to further grow the business or drive efficiencies.
ACCOUNTING
The accounting team is keeping track of the financial records of the various legal entities within the G-Star Group. The accounts payable team takes care of the proper treatment of all vendor invoices (trade & non-trade) from an approval, journal entry and payment perspective. In addition the GL team ensures all inventory flows and counts are correctly recorded and the proper month-end closing journal entries are booked.
GROUP REPORTING
The group reporting team is responsible for preparing the consolidated financial reports on a monthly, quarterly and annual basis and subsequent preparation of the annual accounts. The team assesses the key estimates & reserves on a monthly basis and determines the company's accounting positions under the applicable GAAP. The coordination of the audits of the various (foreign) legal entities is also done by this team.
CONTROLLING
The business controllers of the controlling team support the company's regional and channel heads in making key business decisions. Providing historical analysis or forecasts of customers, stores or channels coupled with qualitative feedback help drive top & bottom-line growth. The business controllers have a cross departmental role and closely interact with their business stakeholders.
TAX
The tax team is responsible for ensuring all tax returns (CIT, VAT, Duties etc) are filed on time and accurately with the tax authorities in the different jurisdictions. In addition the tax specialists continuously look at opportunities to further optimize the company's tax structure within the limits of the laws & regulations.
TREASURY
The company's treasurer is responsible for all liquidity related matters such as cash pooling, guarantees, loans etc. The foreign exchange risks are also managed by the treasurer based on hedging instruments.
RISK MANAGEMENT
The risk management team is identifying the external & internal risks that G-Star has to deal with and ensures that there is a proper internal control framework in place to address and mitigate those risks. The team closely works together with the retail teams on loss prevention within the stores.
CREDIT CONTROL
The credit control department ensures that new wholesale customers are validated for credit worthiness and that the existing customer base pays in line with the contractually agreed terms. The team works with various credit controlling tools to ensure the company's credit risk is reduced.
PROCUREMENT
The procurement team is ensuring all non-trade purchases of the company go through the appropriate validation steps and terms & conditions are negotiated to better than market conditions. The team works closely with the business stakeholders to align on the product or service requirements and going through an RFP process.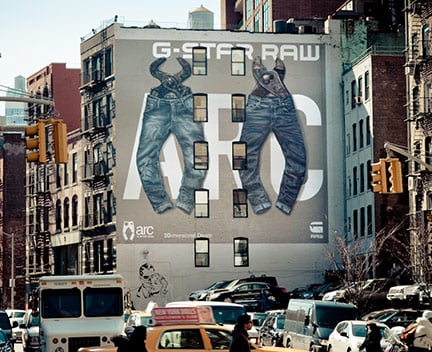 We currently have
0
vacant positions in
Finance