Our Retail department unites multiple disciplines, with the shared goal of best servicing our stores around the globe.
RETAIL OPERATIONS
The Retail Operations department is focused on evolving over 300 G-Star franchise stores worldwide. The team works from four different angles:
Retail Operations work from HQ to support and guide the store operated by G-Star and/ or stores operated by partners. The primary focus of the Retail Operations is to provide support to the G-Star RAW retail and Outlet stores on day-to-day operations. This includes training and coaching on company policies and procedures, stock-, POS-system-, cash-, asset management and any other tasks as required by the Retail Manager, partner or Store Manager.
STORES
G-Star has a structure, which includes all the G-Star stores (300 mono-brand stores) worldwide and other points of sales in the form of multi-brand stores and shop-in-shop corners.This includes our Outlet channel where we sell our stock directly to customers.
Interested to work in one of our store environments? Please check all open positions in the 'store' section. If you want to work in a G-Star Store (operated by a franchiser), please contact the store directly through the 'store locator'.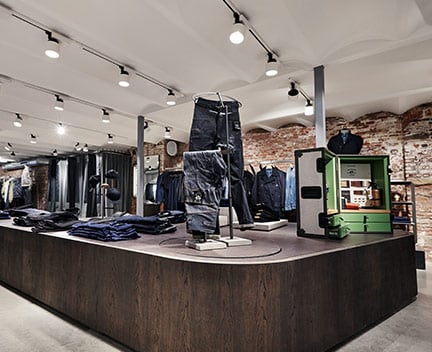 We currently have
71
vacant positions in
Retail